"Give and it shall be given to you,good measure pressed down and shaken together shall men give to your bossom"(Luke 6:38)
This is one scripture too familiar,infact widely used in most churches.There are those who use it to manipulate and there are those preachers who use it to edify and convict souls to actually give from the heart;discernment is necessary.John Piper in his latest book called Expository Exultation writes, "The texts in scripture reveal the points the preacher is making about reality.Preachers should penetrate deeply into the reality the words are pointing to….The certainty of peoples' sight should rest in seeing reality in the text not in the preachers' opinion."
How the preacher relates scripture is key especially in relation to the congregation.The preacher does play a huge role in making or breaking them,anyhow aside from that,the main aim of my writing today is not to 'correct' the preacher per se but to help us including myself to do things we are admonished to do from understanding and insight.The topic on giving is quite 'controversial' but as soon as we understand why we do what we do then  it becomes very easy to do it.
Three years ago I was employed in a church as a Discipleship Ministries Intern and knowing the 'introverted' personality I am,this was quite a challenge for me why lie.Anyway,there were Bible classes that used to hold every Wednesday evening and these classes had to have tea and a snack.It was a must for them to be available failure to which my immediate supervisor would really be on my neck.Every Tuesday I had to do a requisition of what was needed for the class but I kept wondering was it really necessary to have tea and snacks for a Bible class?…Like,hey,it was a Bible class,people come,learn and go,as simple as that…or so I thought.I gathered courage one time and decided to ask my supervisor why they always had to have tea and snacks after class.He told me,the main reason for that was fellowship,building lasting relationships.The only time people got to bond was after class during the 'swallowship' moment.From then on I did it with understanding and of course not grudgingly but joyfully.
Why do we give?…To whom do we give?…For what purpose?…I have shared the above story to help us see how important it is to do things out of understanding and enlightenment.Lets' go back to the scripture, Luke 6:38, "give, and it will be given to you. Good measure, pressed down, shaken together, running over, will be put into your lap. For with the measure you use it will be measured back to you."
Christ admonishes us to give in good measure,good measure does not necessarily mean the quantity but the quality of your giving does matter alot.Remember the widow?
"…And he sat down opposite the treasury and watched the people putting money into the offering box. Many rich people put in large sums. And a poor widow came and put in two small copper coins, which make a penny. And he called his disciples to him and said to them, "Truly, I say to you, this poor widow has put in more than all those who are contributing to the offering box. For they all contributed out of their abundance, but she out of her poverty has put in everything she had, all she had to live on."(Mark 12:41-44) Thats' evidence enough that its never about the quantity but the quality.Let your giving stem from the heart.
So why do we give?We give because Christ has instructed us to give.To whom do we give?We give to God the giver of every good and perfect gift.For what purpose do we give?The purposes are varied,for the growth of Gods' kingdom,to the needy, to God and the list is endless.Look at this this way as long as you and I view the giving of tithes and offerings as a means to keep the preacher going,then we shall definitely find it very hard to give and if we actually do give then we shall do it grudgingly thinking that our "hard-earned cash is going to the pastor." Let us always remember that giving of our tithes and offerings is an instruction from God.This is the reality of the text as John Piper stated.
About tithes we are instructed in Malachi 3:10-11, "Bring the full tithe into the storehouse, that there may be food in my house. And thereby put me to the test, says the Lord of hosts, if I will not open the windows of heaven for you and pour down for you a blessing until there is no more need. I will rebuke the devourer for you, so that it will not destroy the fruits of your soil, and your vine in the field shall not fail to bear, says the Lord of hosts."
There is always a reward for faithful and cheerful giving.Matters tithing have been a struggle for me to be honest.I shared it with a friend and the statement I used was, "I do not have enough money to give a whole 10% to God." Guess what he told me…(Ah ah,No,you wrong)…He didn't say, "oh no am so sorry for not having enough my dear, as soon as you get enough please tithe," instead he shared an analogy of a full loaf of bread,lets say it has 12 slices in there.God is only asking for 1.2 slices,thats' less than 2 slices for crying out loud! From that day onwards,I give my tithe without a second thought,with understanding and in light of scripture.
Good measure does not necessarily mean the quantity but the quality of your giving.
I felt a burden in my heart to share this because I realise a good number of people,not elsewhere but in church,struggle with giving.The loophole lies in understanding and insight,which most of us lack.The why,the how,the what,come to play.What does the Bible say about holding back?… "One gives freely, yet grows all the richer;
another withholds what he should give, and only suffers want." Proverbs 11:24.My goodness what can't the Bible answer?!It is lifes' manual!
I cannot forget to mention the woman who washed Jesus feet with expensive perfume and wiped them with her hair.Judas sneered and wondered why that expensive perfume was not sold for three hundred denarii,an equivalent of $20,000!This woman knew what she was doing,she did it from the inside out,she gave her all extravagantly.(See John 12:3-8).I read a certain devotion sometime back on extravagance and concerning this,I quote,
"The woman who washed Jesus feet with perfume gave because Jesus' extravagant love had drawn an extravagant response.If we give to give,extravagance becomes a new normal."
Has God not been good to you?You are alive today reading this post with your own eyes without any aid.You have a place to sleep clothes to wear,food to eat.You are breathing free air!Doesn't this God warrant your extravagance?…Think about this.
How about asking God to bless you with the gift of generosity?Watch the video below.It brings this whole write-up home.
Have an amazing week ahead.Allow God to work extravagance in you!
Before I go,I would like to take this opportunity to appreciate everyone who is a faithful viewer of my posts,everyone who liked shared,reblogged.I wouldn't be here sharing my heart out without you!I appreciate each and every single one of you from the bottom of my heart.It's been two amazing years of growth and sharing!Once again,THANK YOU FOR MAKING THIS POSSIBLE.GOD ABUNDANTLY BLESS YOU!!
Cheers to many more years of growth and sharing!!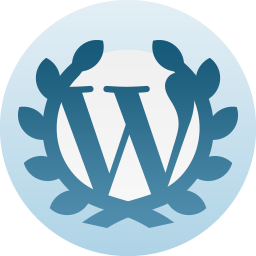 Peace.